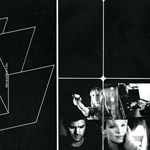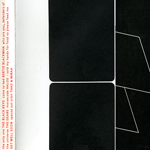 the world is a lie
| an altlivia/peter mix
6 tracks + cover art
counterpart
n
1. a person or thing identical to or closely resembling another
2. one of two parts that complement or correspond to each other
...this started out as an assignment...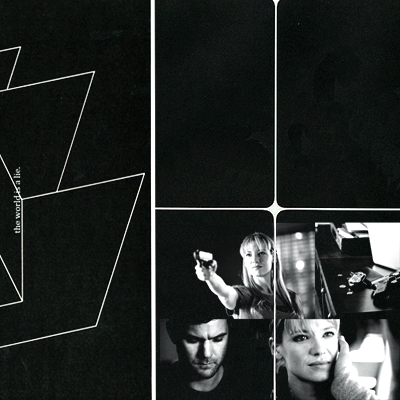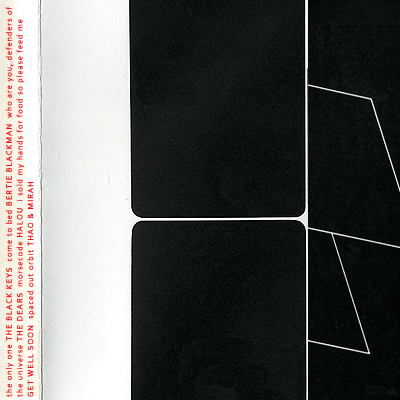 01. the only one | the black keys
but when all is said and done
i know you are still the one
you're the only one
you're the only one
i guess there's nothing like seeing another version of yourself to give you a little perspective.
02. come to bed | bertie blackman
and all i need is time
to flush my own way out
what's it to you
that we're worlds apart?
it takes a lot to start
but i go all the way
so sit back and take me
i don't want to talk.
03. who are you, defenders of the universe | the dears
we want your information
we will do what we must
but not here or in front of people or
on the phone
we're not all blood-sucking leeches
for we all have families, too
but that don't mean that we really
love them or that we don't
'cause i can't love you
and you can't love me
but i can love you
and you can love me
don't get me wrong. i like it. the change is good.
04. morsecode | halou
i've captured your enigma machine
better have tried
and consequently fell
they lacked this fine decoder ring
i am here
i read you
loud and clear
it's hard not to get caught up in it. not to get caught up in him.
05. i sold my hands for food so please feed me | get well soon
and bear a child inside
with your fist that's bleeding from times of war
all you aim for is an untied breath
and for the case you'd fail you brought your knife along
i will be so sad to hear you're dead
don't you cry for i love your thought
don't let your fiery soul burn down
we're in this together - we'll always be
that would be so much easier to believe if you weren't in handcuffs right now.
06. spaced out orbit | thao & mirah
we're sending you upon your final mission
and then i found myself in orbit
and the last thing i observed
the last words that i heard
were "don't forget to send in your transmissions
we expect you to report on your condition"
then i saw something that resembled that place
on the other side where we were together
.zip
on
mediafire
|
megaupload
More
fanmixes
.
Memories
.
mood:

bored
tunes: st. vincent - hysterical strength