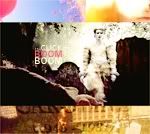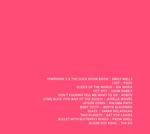 click boom boom
| an alex drake fanmix
12 tracks + cover art
Notes: DI Alex Drake, HBIC. That's all you need to know.
(There's a general chronology, s1-s3, but really this mix equals a collection of songs to highlight how much I love, love, love this character, in particular during the near-perfection that is the first series. While the s3 area of this mix turns into a bit of a bummer, the last song serves as a punch in the face to everything that left a bitter taste in my mouth.)
A2A aired its series finale one year ago today, and I must say. The three years I spent in this fandom were a blast. :)
P.S. Yes, I did reuse an old Tumblr graphic for the art, but I'm fond of it. What can I say.
01. symphony 2 & the click boom boom | emily wells
long long ago when the sky opened up
and the choir sang just like a child
i had a place where I went to hide
with the tall grasshoppers and my old friend time
boom boom, click boom boom
boom boom, fantastic
back to my humble story little one
get her wish, little one, get her wish
played it just like a knock on the chin
well i played it just like a violin
02. lost | pogo
if i come this way...
when i get home
i shall write a book about this place
03. queen of the world | ida maria
whiskey please
i need some whiskey please
so bring me consciousness
and kill my innocence
please lay your eyes on me
lead me in the dance
give me no chance to remember
i'm the queen of the world
i bump into things
i spin around in circles
04. hot spit | gram rabbit
she's living
she's loving
but under the table
she's got some ideas but
they're not always stable
and she said
whip it
whip it good
the town was getting antsy
this girl was just too fancy
who's spit was hot as fire
but its consequence was dire
05. don't fucking tell me what to do | robyn
my mother's killing me
my boss is killing me
can't sleep, it's killing me
my dreams are killing me
the tv is killing me
my talking's killing me
let go, you're killing me
ease up, you're killing me
calm down, you're killing me
my god, you're killing me
don't fucking tell me what to do
06. come alive (the war of the roses) | janelle monáe
when everything is wrong
i dance inside my mind
that's when i come alive
like a schizo running wild
that's when i come alive
now let's go wild
you want to see me crazy taking my meds
and wipe away my noises
you think i'm a mess
take me six feet under
while your roses died
i came alive
07. upside down | paloma faith
angels watching over me
with smiles upon their face
because i have made it through this far
in an unforgiving place
it feels sometimes this hill's too steep
for a girl like me to climb
but i must knock those thoughts right down
i'll do it in my own time
i don't care
i'm halfway there
on a road that leads me straight
to who knows where?
08. baby teeth | bertie blackman
i'm near, quite near to you
like a patient that is pale in the face
like blood, like blood it thickens
this nightmare starts to fall out of place
i'd help but i'm a bit busy
with this stranger that has run out of time
it rings a heavy warning
oh, why do I feel fine
09. black | sarah mclachlan
as the walls are closing in
and the colors fade to black
and my eyes are falling fast and deep into me
and i follow the tracks that lead me down
and i never follow what's right
and they wonder sometimes when they see all the
sadness and pain the truth begins to light
10. two planets | bat for lashes
we are strangers in a strange land
wanderers in a vast and unknowable universe
show me moonlight on the sunrise
i've seen so many planets dancing
i've seen too many people hiding
show me sunset and i won't forget
that i am one of two planets dancing
and life is so much dark and light
day cannot exist without a night
and you are not separate from me
i know where the form is changing
i know that the stars will follow me
11. bullet with butterfly wings | frida snell
secret destroyers hold you up to the flames
and what do i get for my pain?
betrayed desires and a piece of the game
even though i know i suppose i'll show
all my cool and cold - like old job
despite all my rage i am still just a rat in a cage
then someone will say what is lost can never be saved
12. queen dot kong | the dø
it's a little fucked up
to be stuck in here with you
don't you think?
well now you're laughing at me
but you won't trap me
because i know how to dodge your tricks
that's all right with me
please do take your time
i'm real, i'm cool, i'm ooh, i'm cool
guess who's resurrected
guess who's infected
guess who's trying to jump out of the frame
escape the flames of hell on my back
but no, you never expected, mister inspector
never expected this to spoil your diagnosis
you should know who's leading the plot right now
you should see who's feeding the wolves by now
well now it's time to grab my lipstick and
blab till my lips burn red, anyway
oh, you're not alone on the ring, no you never was
you're not the only bloke with a sting
ever heard of a crowned fighter dressed all in white
ever heard of the mighty lady queen dot kong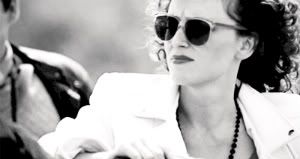 .zip
on
mediafire
mood:
awake
tunes: wilson phillips - hold on