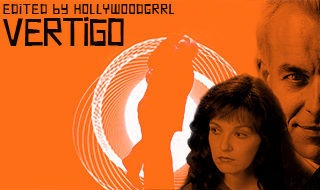 Song:
Fog
Artist:
Wintersleep
Spoilers:
Twin Peaks / Fire Walk With Me
Warnings:
Non-explicit sexual violence / violence against women
Size:
56.2 MB, avi
Download:
here
Streaming:
embedded
Summary:
"You look just like my Laura." - Leland Palmer
Notes:
This vid was created for Vividcon 2010's Challenge Vidshow. The theme was "Self Portrait" and I chose to go for the literal interpretation based entirely upon the fact that when Leland Palmer picks up that police sketch of BOB and says, "I know him," he is indeed looking at a portrait of himself...he just doesn't know it. (Or does he?! dundundunnnn.)
My intention was to be true to both the horror and the pain that possessed this man to transplant his obsession with Laura onto all of his victims. BOB represents the most terrible cycle of violence and the fate that befalls Maddy Ferguson is even more horrific in that, ultimately, it was inevitable. Somehow, with Laura Palmer's ghost hanging around, it's easy to forget about Maddy, that she was her own person and not just a sweet girl in hipster glasses who had the misfortune of having her dead cousin's pretty face. So this is as much a Maddy vid as it is a Leland vid because they deserve it.
The concept of vertigo - introduced within the context of the show as demonstrated by the first shot of Leland in the police station when his world literally starts to spin - gave me an in to explore it further and adapt it aesthetically for this vid.
Twin Peaks
is a VERY static show, but for Leland everything is rocking and spinning. The fact that Madeleine Ferguson is herself a specific reference to Hitchcock's
Vertigo
was an added bonus.
Password:
Wow Bob WowFOG

These broken arms won't hold you down
These ruptured lungs won't make a sound
These syllables won't bring you back,
Won't stitch the holes, no bones intact

And I can't pretend that you were there
And I can't pretend I held your hand
And I miss your smile
I miss your smile
I need you now
I need you now
And I am not scared of falling down
I am not scared of dark dark clouds

I miss your smile
I miss your smile
I need you now
I need you now
Check the
memories
for more vids and other fun things.
mood:
rushed
tunes: tv on the radio - i was a lover