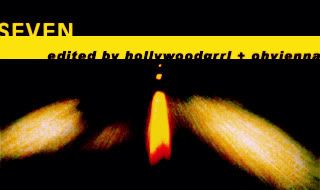 Song:
Seven
Artist:
Fever Ray
Vidders:
hollywoodgrrl
and
ohvienna
Size:
54.9mb .avi
Download:
here
Streaming:
embedded
Summary:
The films of David Lynch. It doesn't need more explanation.
Notes: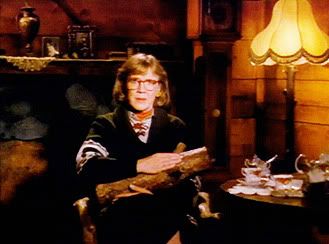 What is a vid? Where do vids figure into the workings of the
universe? A vid can be many things. A window. An open highway.
A box to open up with light and sound. Once opened, you can see
what is inside. This means something to you. Someone else sees something
different, and yet you are looking at the same thing. When the box is
closed, how can you be sure there's anything inside it at all?
A box has six sides, not seven.
*Seven characters, seven sources.
*David Lynch. Themes/motifs/repeated aesthetics across selected works.
*Naomi Watts portrays the bathrobe-wearing rabbit in
Rabbits!
(INLAND EMPIRE). This is relevant.
Password:
a woman in trouble
Seven
i've got a friend
who i've known since i was seven
we used to talk on that phone
if we have time
if it's the right time

accompany me
by the kitchen sink
we talk about love
we talk about dishwater tablets
and we dream about heaven

i know it
i think i know it from a hymn
they said so
it doesn't need more explanation
or a box to open up with light and sound
making you cold
very cold

i leave home
at seven
under a heavy sky
i ride my bike up
i ride my bike down

november smoke
and your toes go numb

a new color on the globe
it goes from white to red
a little voice in my head said oh oh oh

i know it
i think i know it from a hymn
they said so
it doesn't need more explanation
or a box to open up with light and sound
and if you don't
you're on your own

i know it
i think i know it from a hymn
they said so
it doesn't need more explanation
a box to open up with light and sound
making you cold
very cold

mood:
satisfied
tunes: edward sharpe & the magnetic zeros - 40 day dream